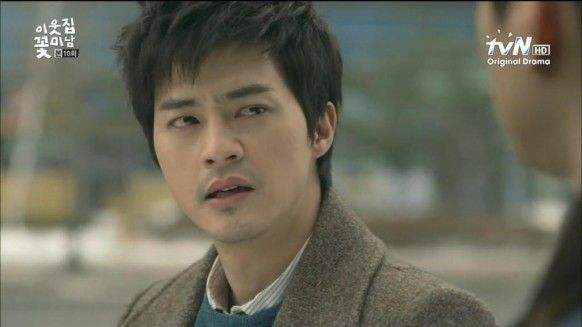 "What do you mean, I'm un-reviewable? Eh??"
I find myself in a bit of a personal dilemma. I started this blog to occasionally take part in discussing my views of the K-Entertainment community, but mostly to keep a chronicle of all the dramas I watch (mainly for myself and just in case anybody wants to tag along). Usually this means I write a review of everything I've recently watched or re-watched, and in the meantime I update the sidebar accordingly. Currently watching, recently finished, and the unfortunate list of recently dropped dramas.
It makes me angsty when I think I'm watching too many dramas. Any more than 5 at a time, and I almost feel like I'm stretching myself too thin. It also makes me angsty that I finish dramas more frequently than I review them. And then, I almost refuse to review something I've just finished – because of course I should deal with the pile that's already sitting there… just waiting to be pulled apart in great (or not so great) analytic detail.
What to do… when the list of completed dramas grows? And I don't even want to bother. A great show, needs a great review. A horrible show needs an appropriately snarky review. But for those dramas that aren't either or? Bleggh. Welcome, to the first of what'll probably be many: this is my throw-up review list. Just to get them out of the way, because they're just not worth giving a whole post in dedication of such mediocrity (in my humble opinion of course).
This week is a Kim Ji Hoon edition, as I look at K-Dramas Joseon X-Files (2010) and Flower Boy Next Door (2013)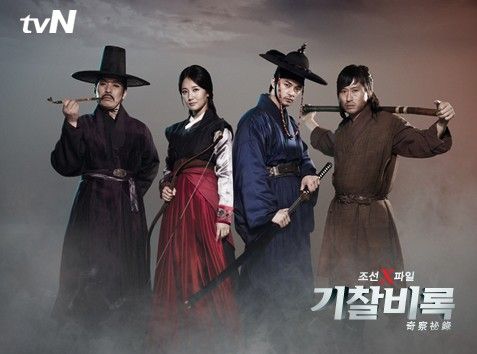 Joseon X-Files; Secret Investigation Record
기찰비록
6/10
Kim Hyung Do (Kim Ji Hoon), a government inspector in Joseon Korea falls in line with a group of secret government investigators whose job it is to keep records of and investigate a series of supernatural events. He's a sulky investigator, but determined to get the job done, if ever he can figure out what that job even is…
It's a decent story, has a good cast, and is pretty well filmed despite the slightly cheesy special effects. A couple stunning episodes particularly Ep 7 'The Arcane Village' and Ep 9 'Attack of the Changgwi' for their exploration of the overall plotline and for hinting at the darker side of the whole operation.
Actually, I don't even dislike it that much. But I don't tend to love episodic plotlines or investigation stories anyways. I sort of liked how it used the supernatural elements were used to create the overall mystery, and was properly intrigued enough to keep watching past the few episodes that bored me – hoping to be wowed by the much spoken of (in hushed whispers) end twist. Maybe the low rating is because – I just don't get the ending. Seriously, this drama wants me to actually think? Infer? Delve deeper, and probably re-watch episodes just to understand whatever actually happened? Maybe if I ever do get around to seeing it again, I'll give it a better review.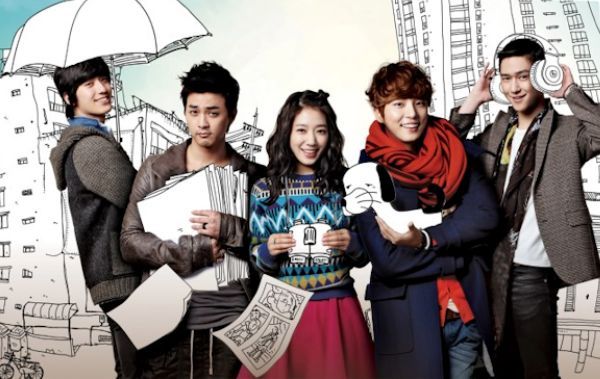 Flower Boy Next Door
이웃집 꽃미남
5/10
One lone girl is surrounded by and drawn out of her shell by a series of pretty boys (some you see for a few minutes, and then never again – seriously what happened to her original crush?) Along the way she finds love, and eats delicious food – like paella. I hate her.
I think FBND is a victim of circumstances. When I started it, I was watching a series of heavy-hitters (including my favorite drama so far this year, School) and while the cuteness-ity of this cast and story was initially entertaining, I never got around to really loving it. I can also tell my opinion of currently airing shows based on how soon I watch them when they come out. Do I stay up super late waiting for Viki sub completion rates, wait another day for Dramafever to drop it, or let it go a few days when I'm in my mid-week slump. Flower Boy belonged to this last category.
I don't even have a good reason for not liking it. Somewhat over-characterized with a plodding storyline surround an otherwise predictable Kdrama plot. Park Shin Hye gave a little more than I've seen before in the acting department, Yoon Shi Yoon was cute and playful and not completely devoid of serious turns, and Kim Ji Hoon made a nice twist on the second lead character – shy and non-confrontational (except of course when it really mattered). All that though still wasn't enough to really appreciate the drama. I was happy to finish it, just to say that I did.