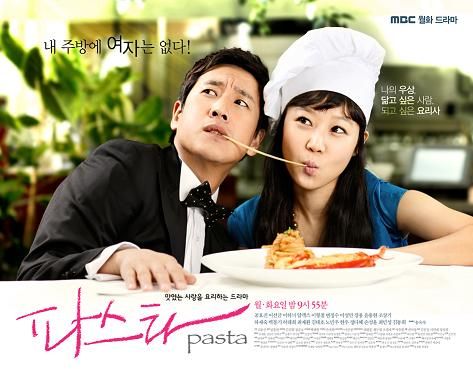 파스타
9/10
♥
♥
♥
I've been re-watching
Pasta this week, because there's nothing like a post-turkey hangover to make a family sit down to watch Koreans making pasta, throwing pasta, and eating pasta.

I wonder what this show's food budget was.

I wonder how much these actors had to diet after filming…. Oh yes, food aside, more fantastical things happened this week.

My mother started watching her first genuine K-Drama.

I was concerned, but she's a Food Network junkie so really, there's no better drama to begin with! I'm also seeing it for the second time.

My husband is also watching it for his second time.

We're all still sitting on the couch laughing our heads off.

Something seems strange about this, but I'm not going to argue.

I've got more than myself watching dramas now, and I couldn't be happier.
My first run with Pasta came after a long line of mediocre dramas. (Take Care of the Lady, Can You Hear My Heart?)

I remember feeling the despair, almost sure that I'd reached to the end of my K-Drama mania.

What Pasta did for me (besides crave Italian food) was bring me back into the light.

It's fun, it's zany; it has a wacky cast of side-character that I'd need a third hand to even count.

And best of all, it features an almost sickeningly cute kitchen romance between leads Gong Hyo Jin and Lee Sun Gyun.
These two really do make one of the best pairings I've ever seen.

They may not have that mythical chemistry we're always looking for in Dramaland, but each play such a unique character that they really don't need it.

Gong Hyo Jin as kitchen assistant/cook Seo Yoo Kyung plays the adorable without resorting to the dreaded aegyo.

Lee Sun Gyun (aka The Voice) plays Head Chef Choi Hyun Wook with all the pizzazz of the overbearing, rude, misogynistic male, yet never comes across as obnoxious.

His strut and posturing at the chef's table may have something to do that ("Table number 6 – Vongole – HANA!)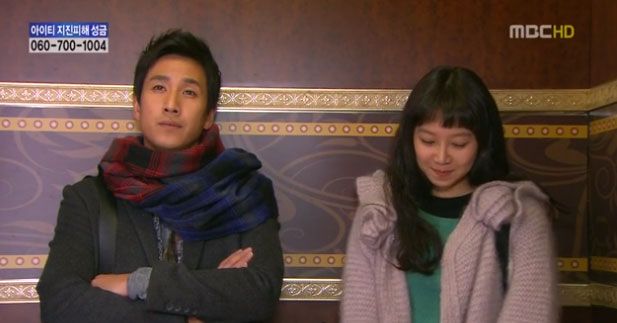 Just a normal day in the life of an OTP
I think the real success of Pasta is that it doesn't try to take itself too seriously.

Abysmal plot-devices are at an all-time low.

Mischievous side-characters are more for comedy than for angst, and rarely take up too much screen time as to become unbearable.

At 20 episodes I can almost believe that Pasta, while not being too heavy on the plot to begin with, has almost no wasted scenes.

It's compact, humor-laden, and seamlessly weaves its enormous cast into kitchen fiascos, competitions, and epic almost-battles (Frying Pan vs. Lighter, Round 1!) Best of all, we don't have to wait until episode 20 for our romance to finally kick in.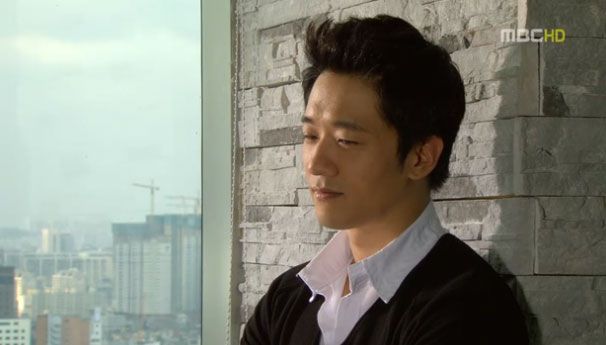 Even the intrusion fo this brooding guy (Clazziquai's Alex) can't make our lovers budge.
Something else to look forward to: If not for eye-candy, then at least for hilarity, these guys put the show over the top.
Meet the Korean Team: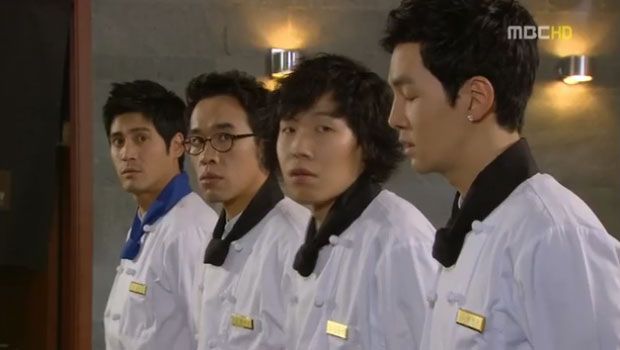 Featuring Lee Hyung Cheol (far left) awww… from City Hall.
And the Italian Team:
Including No Min Wook (2nd from right), currently starring in Full House 2.
Even here he had some strange hair…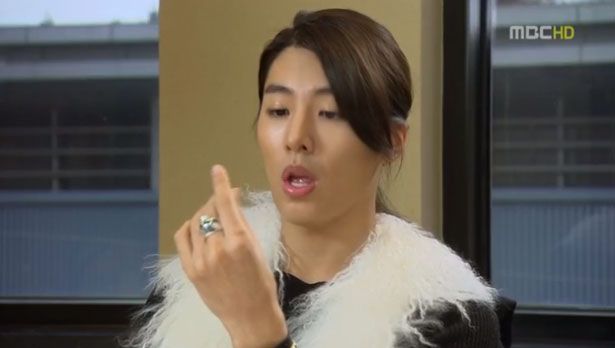 Female character: "Is that a man...or is that a man?"
My mother: "I don't know. Is that even a man?"
Point is: Watch or Rewatch Pasta, unless you hate cuteness, or food.
"Yae shep!"